After a long career managing collections and servicing shops, I have a habit of preparing for the worst. As consumers find their financial footing, banks and credit unions will be hungry to grow income from solvent customers. By summer, when stimulus payments and other benefits have dried up, they will also need to prepare to help their most vulnerable customers.
Last September, Constant AI joined Oracle for a webinar with Auto Fin Journal (start at 9:20) discussing the possible shapes of the economic recovery from the optimistic V-shaped return to the sustained downturn of an L-shaped recovery. Now, six months later, all indications point to K-Shaped recovery that threatens to widen the inequality between the haves and have nots.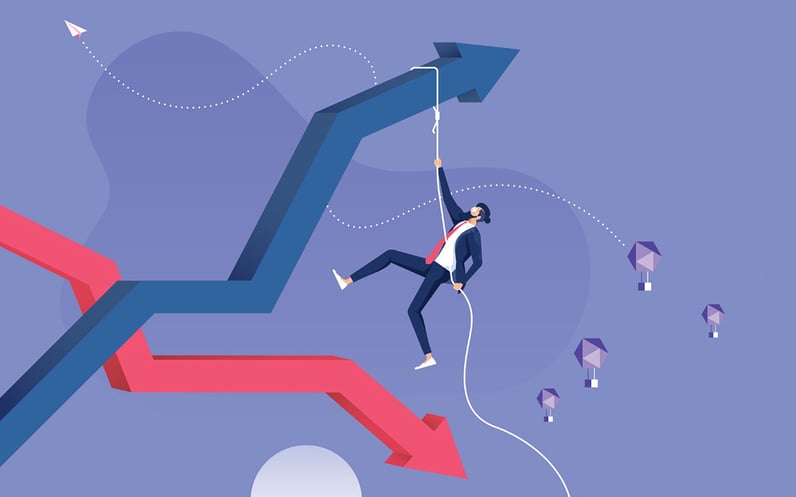 The Biden Administration is expected to focus on fair treatment as examiners investigate the impacts of COVID-19 and potentially unintentional but haphazard application of pandemic relief to underrepresented communities. CFPB Acting Director David Uejio's vision for the CFPB was highlighted in this recent article, summarizing "...his priorities for the CFPB [as] twofold: (1) relief for consumers facing hardship due to COVID-19 and the related economic crisis; and (2) racial equity." The Acting Director was also recently quoted as saying "Our first priority is ensuring struggling families get the assistance they need. Servicers who put struggling families first have nothing to fear from our oversight, but we will hold accountable those who cause harm to homeowners and families."
This agenda is not going away. As an industry, we need to invest in technology to strengthen the consumer experience and meet the high regulatory burden that is now expected of servicers, learning and improving from both formal regulation and the anecdotal experiences of Americans struggling to find their footing.
It's time to focus on the bottom half of the "K". The stimulus package, tax refunds, and moratoriums on housing obligations are providing a bridge, but we need to also prepare for what's waiting on the other side and acknowledge the existence of two very different endpoints for consumers.
COVID-19 accelerated the move to online channels. Financial institutions should continue to remove barriers to engagement by offering self-service features that address the urgency, simplicity, and transparency that the oversight agencies will expect. Digital channels can open the lines of communication, standardize practices and prevent unnecessary harm.
What about customer loyalty and retention? At a time when retention is at an all-time low, digital loan servicing can deepen relationships with all borrowers consistently and scalably. This includes tailored pre-qualifications and new product solicitations for those back to work and automated payment help or graceful exits for those still struggling.
Technology allows banks and credit unions to treat both ends of the "K" with the same urgency, transparency and commitment to do better by their customers and members - with every interaction.
Meet Constant AI.
Curious to learn how our no-touch solution quickly integrates into your existing systems to reduce operational costs and compliance issues? It's time to empower your team and customers to make the right choice to get the assistance and visibility they need.