With fee income down, innovative ways to increase revenue from existing borrowers can drive growth in 2021 and beyond
Many financial institutions are looking for new sources of revenue now that the red hot mortgage refinancing market is flattening and the economy is turning the corner. With fee income expected to drop considerably, enriching the digital experience for existing customers through customer loan portals can increase income - and boost customer loyalty.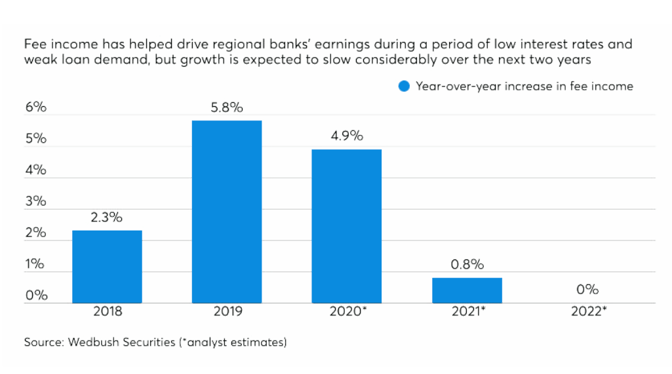 As mortgage refis and PPP applications spiked to provide much needed income, non-mortgage lending overall slowed during 2020. Consumers are beginning to stabilize their finances, and pent up demand for other types of credit may help banks avoid the roller coaster ride down from mortgage refi and PPP income peaks. Expanding offerings for existing borrowers through full-featured borrower loan portals can help smooth out otherwise lumpy revenues.
Borrower loan portals as a primary cross-sell channel
Many borrower loan portals only offer basic payment information and a place to see and download statements. Making a monthly payment may be one of a few times customers visit an FI's website - not to explore options or deepen their relationship with the FI - but to simply make a payment.
Imagine if we could drive income and deepen customer loyalty through these simple interactions. With a few in-browser questions, banks can learn what their borrowers need - like looking to lower a loan payment - and tailor the experience to strengthen relationships and increase retention.
What if the process from there was fully digital and automated for all of these options? What if a soft credit pull or a connection to open banking provided details of other debt that could be cross-sold to increase the share of wallet?
Pre-qualifications for new products or offers to refinance existing loans at more competitive rates can help middle market FI's retain customers and create a competitive edge over fintechs and large FIs. Loyalty programs like skip-a-pay and recasting existing balances for a fee can help earn trust (and income). And for those customers that need you the most, opening up an embarrassment free, self-service channel to seek help and apply for a hardship relief offer can make all the difference in preserving losses and preventing unnecessary consumer harm.
Interactive, digital borrower loan portals provide a perfect channel to leverage data to:
Upsell, cross-sell and increase revenue
Provide automated hardship relief, active duty servicemember, and other benefits
Provide planning tools to better manage debt, and
Deliver financial literacy and wellness information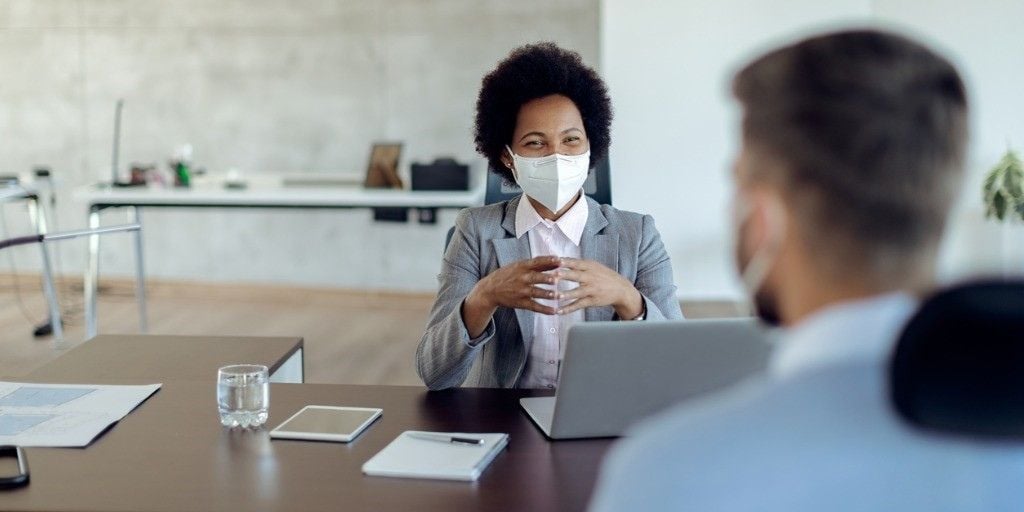 But where do you start?
It's perfectly reasonable to walk before you run. Digital platforms that are modular and allow you to adopt the solution you need today to grow income and provide hardship relief as the K-shaped economic recovery unfolds is a great place to start.
The pandemic turbocharged digital adoption. Laggards can still leapfrog if they take swift action to address borrower preference for self-service – with a focus on solutions that can be integrated into existing infrastructure (read: no replacement of core systems).
If borrowers can self-serve 24/7 and evaluate their options, FIs can use this behavioral information to realize untapped revenue through timely and personalized offers to refinance their loan, sign up for adjacent loan, insurance or even wealth management products.
While increasing cross-sell opportunities may be a driver for expanding digitization offerings, also look for platforms that automate manual tasks, address inadequate controls and improve response times. Borrowers are increasingly demanding faster turnaround, and those FIs that meet their customers where they are are more likely to retain them.
Adopting interactive loan portals to pivot quickly into strategies that generate revenue and reduce credit losses regardless of macro drivers can improve resiliency. This Deloitte report notes that "by adopting hyper-personalization, [financial institutions] will respond to customers'…needs and, in doing so, will differentiate their brand, multiply their revenues and increase financial inclusion."
Build, partner or both?
There are flexible, customer-facing platforms available today that hyper-personalize based on customer input, third-party integrations, and sophisticated algorithms in a single session to help find the solution your customers need both in the front and back offices.
Most innovation journeys begin with a trusted partnership. Your new partner should be able to solve the targeted problem and deliver strong subject matter expertise, a focus on compliant solutions, a technology roadmap that you can grow with, and a solid understanding of your customers' journey to leverage self-service offerings.
And most importantly, they should help you become more resilient so that you can pivot quickly regardless of market conditions which in today's environment still remains uncertain.
Meet Constant AI.
Curious to learn how our no-touch solution quickly integrates into your existing systems to reduce operational costs and compliance issues? It's time to empower your team and customers to make the right choice to get the assistance and visibility they need.