With 75% of borrowers refinancing with a lender unrelated to their current servicer, financial institutions will need to expand digital, contactless loan servicing to boost customer satisfaction and cater to changing consumer preferences.
This has never been more critical as economic challenges brought on by the pandemic continue to impact consumers. As digital loan origination has accelerated, consumers' demand for ease and convenience throughout the entire lifecycle has never been greater. With over 60% of borrowers making loan payments on their servicer's website, financial institutions are missing an opportunity to personalize product offers, expand hardship relief, and deepen the customer connection.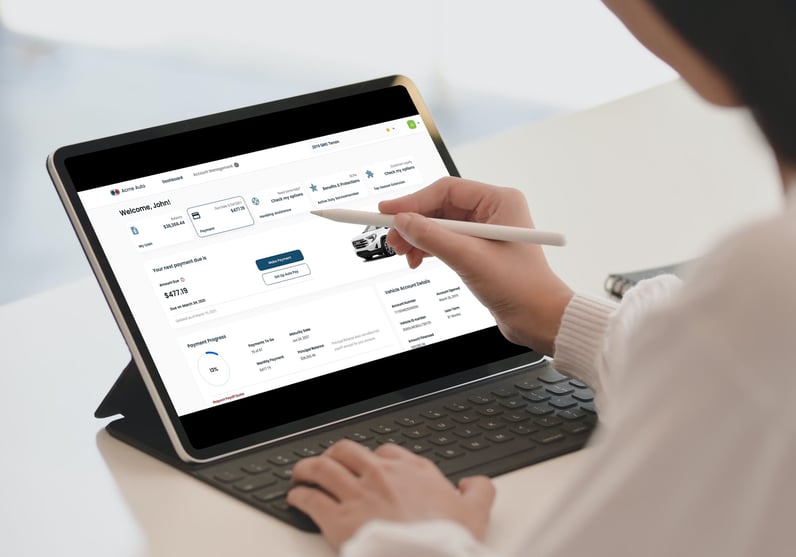 So how can financial institutions modernize their loan servicing, drive down costs and mitigate errors while putting the customer first?
Consider implementing these strategies:
Adopt flexible technology that works with your current systems: Digital solutions can automate repetitive, time-consuming manual tasks that may be prone to human error. This in turn allows your team to focus on the most complex customer needs. Consider cloud-based solutions that work with your current infrastructure and leverage the core systems you already have in place.
Take small steps that have a big impact: It may be tempting to take a huge leap toward your goals by, for example, spending your entire budget on a new suite of technology tools. However, taking small steps toward your goal with a customer-centric focus is a good way to get started. Out-of-the-box solutions that hyper-personalized the loan servicing or loss mitigation experience can make your customers feel truly taken care of - and boost retention. Digital tools that identify new products your customers may need and display them at optimal times can improve conversion rates. Any of these steps could be a great way to get started tackling your goals.
You don't have to do everything yourself: Savvy companies already know that finding a trusted partner to take on aspects of their business can bring cost and efficiency advantages. Needless to say, your partner should be a subject-matter expert so they can do the job better and faster than if you were to do it in-house. As with automation, outsourcing areas of your business can unlock huge productivity gains, accelerate your technology road map, and enable focus on core business areas.
Prepare for the future: The end of the pandemic may seem in sight, but we're not out of the woods yet. Many families need extended hardship assistance while others will be looking for new financial products. Deploying customizable technology that allows you to track and respond to the needs of both populations can deepen customer relationships and improve portfolio performance.
With changing market conditions such as volatile loan loss projections and increased consumer protection scrutiny, financial institutions need to serve dynamic customer needs while mitigating errors and customer harm.
Delight Your Customers with Constant AI
Now more than ever, customers want to feel that they're a lender's top priority. Constant AI helps empower your customers with smart tools to proactively manage their loans and financial wellness. Our digital servicing solution goes beyond basic loan payments. Borrowers can access a full menu of loan-related options to:
Self-serve
Adopt new products
Seek payment assistance or workout options, and
Increase financial literacy
All of these options are now available in the digital loan portal from Constant AI. Plus, our intelligent automation gets rid of manual, paper-based approaches that can frustrate your customers and hamper employee productivity. With Constant AI, you can future-proof your digital strategy, stay ahead of market needs, and use every opportunity to build loyalty - without replacing core or other existing platforms.
Schedule a quick demo today to see why financial institutions across the country are re-imagining loan servicing with Constant AI.